Excavation Contractor in Renton, WA
Since 1980, La Valley Backhoe LLC has been your leading family owned and operated underground utility contractor, excavation service, sewer service and backhoe contractor in the greater Renton, WA area. We are always focused on bringing excellent and reliable service to our valued customers.
Learn more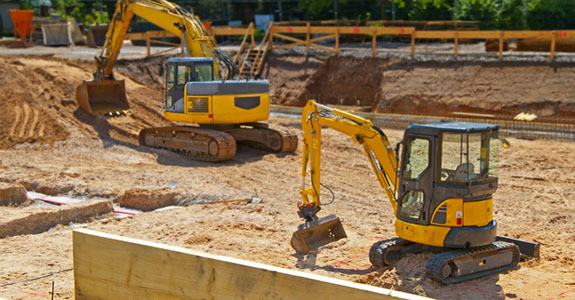 Whether you are a construction business looking for assistance with excavation in Renton, WA, a homeowner looking to install a new sewer system or a business owner wanting to redo your driveway, you need a contractor that will give you exceptional work without going over budget. For over 35 years now, La Valley Backhoe LLC, has been that type of contractor for all of our valued customers. We are a family owned and operated small business, and we make sure that each of our customers feels like a member of the family when they work with us.
La Valley Backhoe LLC is a full service underground utility contractor. We work with side sewer installation and repair, site work, excavation, land clearing and demolition, asphalt and concrete, preparation for landscaping, and so much more. No job is too big or too small for our fully certified team, and we even offer free estimates and consultations for your convenience. We are proud members of the BBB, as well as a featured business on Angie's List. Here are just a few reasons why you can trust La Valley Backhoe LLC with all your excavation work and sewer systems in Renton, WA and the surrounding areas:
We are a local, family-owned and operated small business in Renton, WA.
We provide a wide range of underground utility services.
Our team is fully certified and very experienced.
We are proud members of both the BBB and Angie's List.
Free estimates and consultations are available.
---
Areas Served
King County, WA
Renton, WA
Bellvue, WA
Sea Trac, WA
Cottage Lake, WA
Sammamish, WA
Kent, WA
Auburn, WA
Redmond, WA
Issaquah, WA
Bothell, WA
Seattle, WA
Lester, WA
Covington, WA
Hobart, WA
Tukwila, WA
Maple Valley, WA
Snoqualmie, WA
Enumclaw, WA
Ravensdale, WA